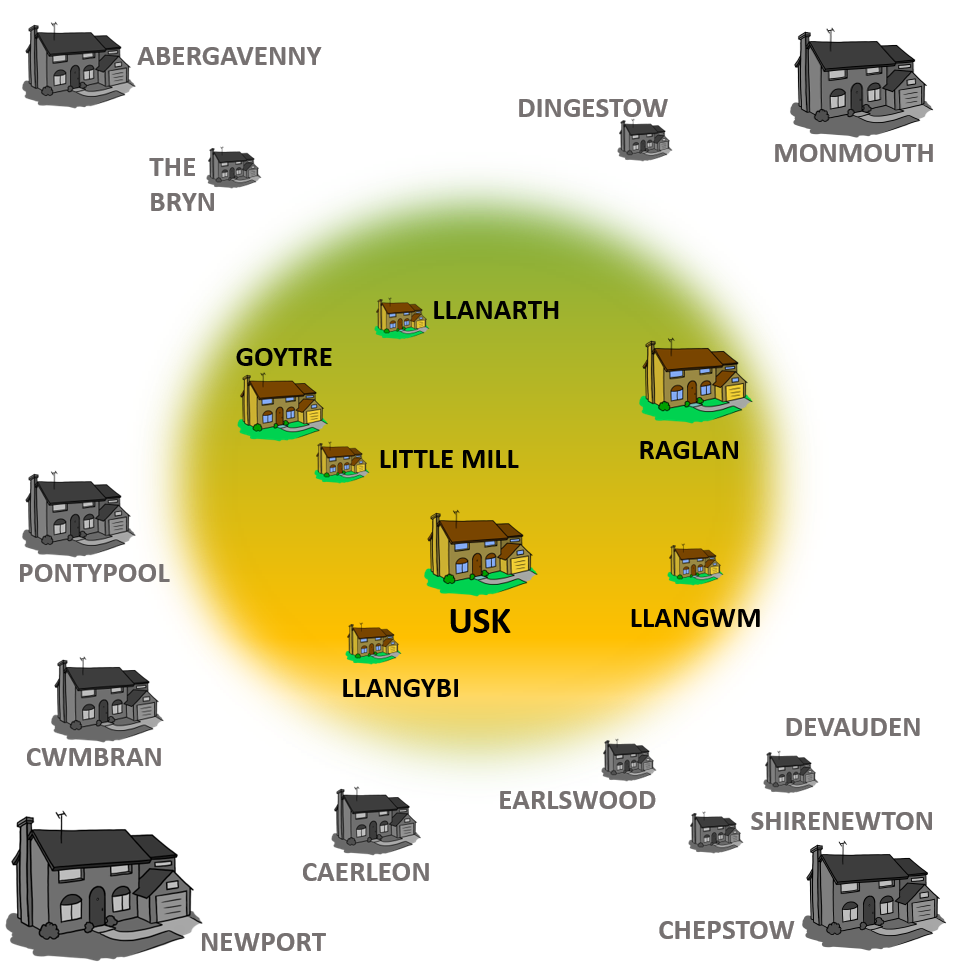 To register with the practice, call in to the surgery during opening hours and the receptionist will give you the necessary documents to complete.
We can only accept patients who live within the practice area (picture to the left)
If you have any queries about our practice boundaries, please contact us on 01291 672633 to discuss your eligibility to register with our practice.

Although you will be registered within the practice, you may express a preference to be seen by a particular doctor. We will endeavour to adhere to this request providing the doctor is available.
As a new patient, you will be invited to attend the practice for a new patient check within six months of registration. For this, you will need to bring the completed questionnaire (received at registration) and attend an appointment with the Practice Nurse.
If you are taking regular medication, please make an appointment with the doctor when you register. No medication can be issued until authorised by the doctor.