Christmas 2021 and January 2022
Bank Holiday and out of hours opening
Due to the extreme pressure the NHS is currently experiencing, The Usk Surgery has agreed to a request from Welsh Government and ABUHB to provide ESSENTIAL general medical services over some of Christmas, New Y ear Bank Holiday and January 2022.
Doctors will therefore provide GP clinical triage, telephone consultation and face-to-face patient consultation as clinically necessary on:
Saturday 25th December 8am to 12midday
Monday 27th December 8am to 12 midday
Sunday 2nd January 8am to 12 midday
Saturday 8th, 15th, 22nd and 29th January 8am to 12 midday
Please contact the surgery on our usual number 01291 672633 if you require ESSENTIAL general medical services during these hours.
At all others times, please contact 111
Flu Vaccinations 2021/2022
Anyone who hasn't already had their flu vaccine and over 50 years of age or in any of the eligible groups stated below please ring the surgeryon 01291 672633 to arrange an appointment
To help us:
Please attend at the correct TIME.
Wear SHORT sleeves.
Wear a MASK.
**Eligible groups for NHS influenza vaccination 2021/22*
All children aged 2 to 15 (but not 16 years or older) on 31/08/2021.
Those aged 6 months to under 50 years in clinical risk groups.
Pregnant women.
Those aged 50 years and over.
Those in long-stay residential care homes.
Carers.
Close contacts of immunocompromised individuals.
Frontline health & social care staff.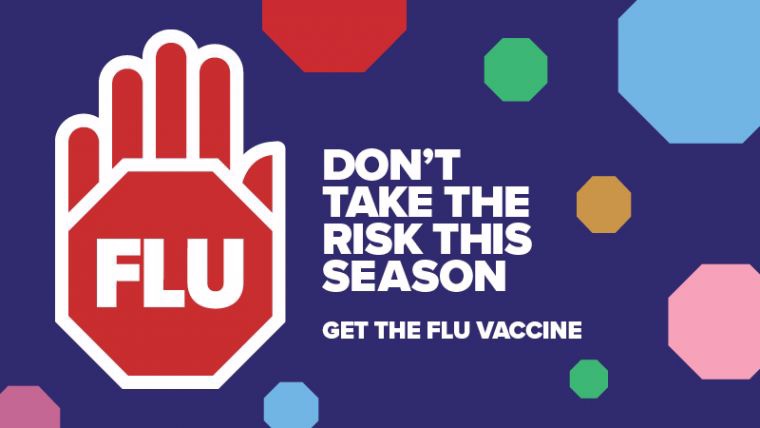 Welcome to the Usk Surgery
James House
Maryport Street
Usk
Monmouthshire
NP15 1AB
Tel: 01291 672633
Fax: 01291 672631